Your Trusted Legal Counsel Since 2011
Your trusted legal counsel since 2011
Contact Us
Trusted International Trade Law Firm
Rely on Reeves & Dola, LLP to help you navigate the highly regulated and complex world of manufacturing, sales, and global trade of defense and commercial products. We are a leading international trade law firm providing tailored legal advice and solutions to achieve your goals. Our diverse clientele includes manufacturers, exporters, importers, and dealers of defense articles, government contractors, and exporters of commercial products.
Whether you are looking to expand your business into new markets or comply with international trade regulations, our team of seasoned corporate attorneys is here to help. Our attornies are well-versed in interpreting such laws and regulations and possess the experience necessary to advise you regarding a myriad of trade-related issues comprehensively. These qualifications are vital in preventing potential pitfalls and achieving your global business goals.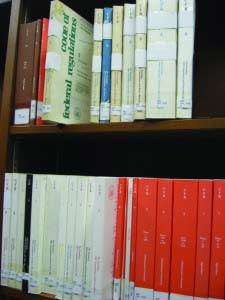 The RD Difference
At RD, we are committed to delivering the highest quality legal services to corporations, organizations, and foreign clients. Our attorneys are recognized leaders in international trade law, and we are proud to have earned a reputation for excellence and integrity. We take the time to listen to our client's concerns and objectives and provide clear, practical strategies to help them make informed decisions. Our goal is to build long-term relationships with our clients, serving as a trusted law firm for their business success.
Learn More About RD
Let Our Experience Work for You
Contact us today if you require legal assistance with international trade matters. Our attorneys are dedicated to staying up to date on the latest industry developments and regulatory changes to ensure that our clients receive the most relevant and effective legal guidance possible.
Sign Up for Our Newsletter
Subscribe to our mailing list to stay informed about the latest developments in customs and international trade law. By signing up, you will receive regular updates, including our newsletter, invitations to events and webinars, and other relevant business-related information.
Contact us today to speak with our attorneys or learn about our legal services